TacticCity: Liverpool Review
Published: Monday, 8th, February 2021 16:00
After City's emphatic 4-1 victory over Liverpool, we invited Twitter tactician Man City Tactics (@city_tactics) to pencil his post-match thoughts in this, the first of hopefully many, guest blogs.

How Pep changed it to combat Alexander-Arnold whilst breathing life into City's attack

Pep Guardiola mentioned in his post match interview that he changed the formation at half time in part to combat the threat from Liverpool's full backs. In a quiet first half Alexander-Arnold looked like Liverpool's main attacking weapon. Both full backs stayed wide and were given space...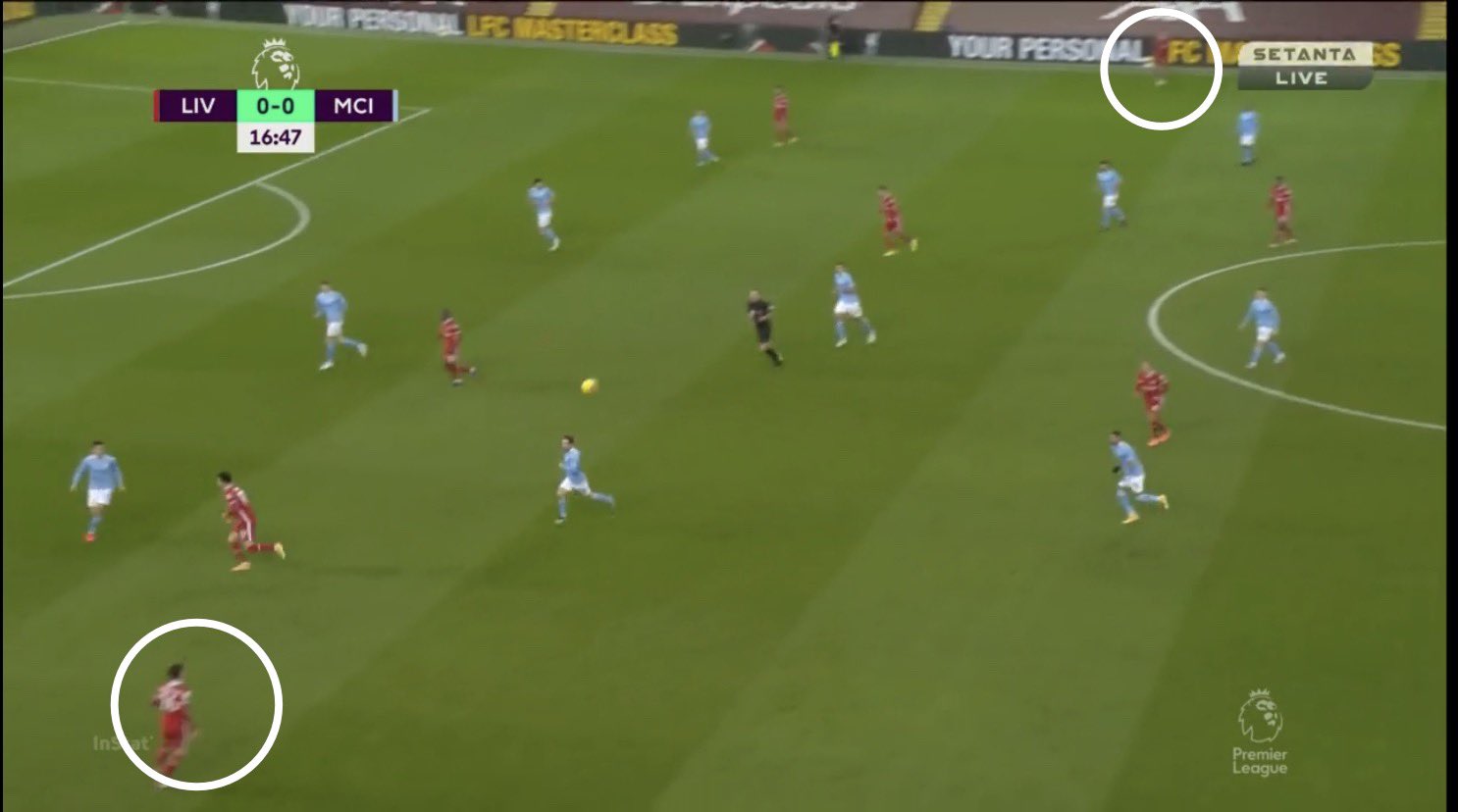 Alexander-Arnold set up a headed chance for Mane in the 25th min. Zinchenko challenges Salah for Henderson's cross field pass. He can only head it on to Alexander-Arnold who's in space. No one else has picked him up and Zinchenko has a problem...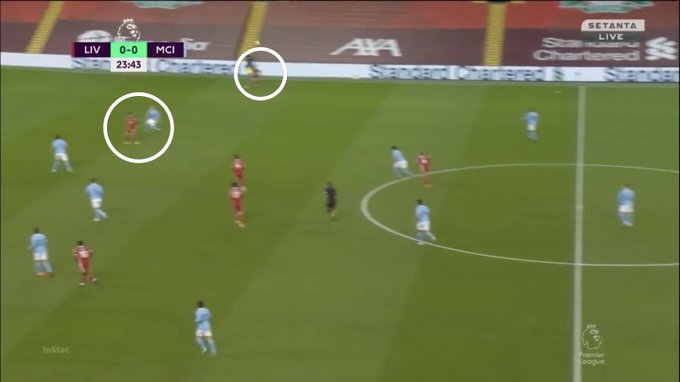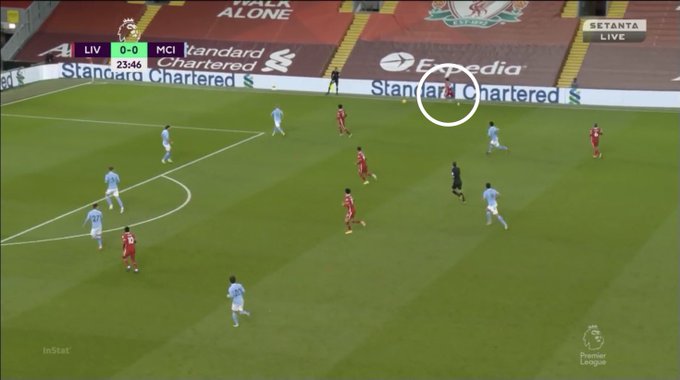 He beats Zinchenko with a nice bit of skill and crosses for Mane to head over...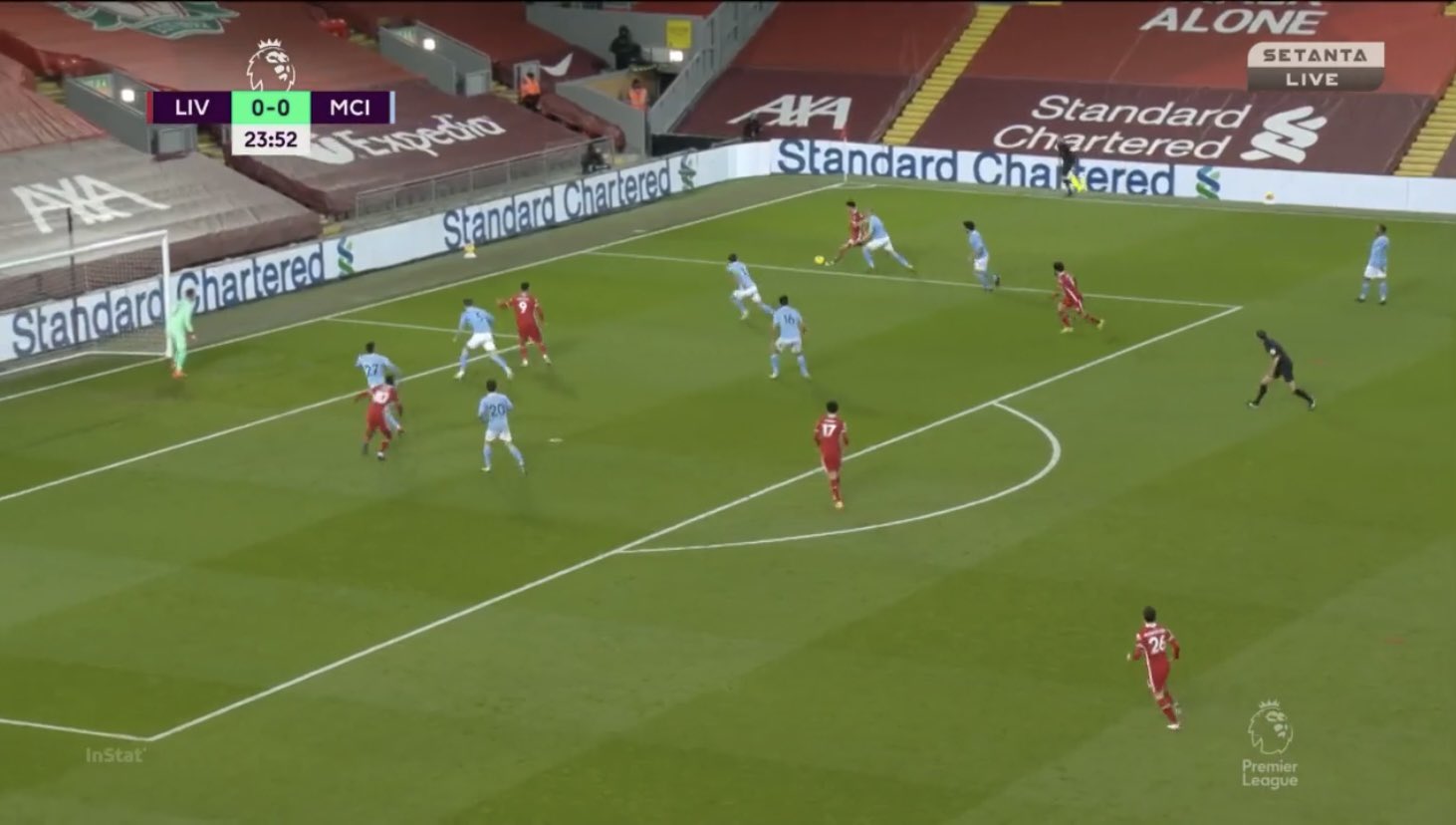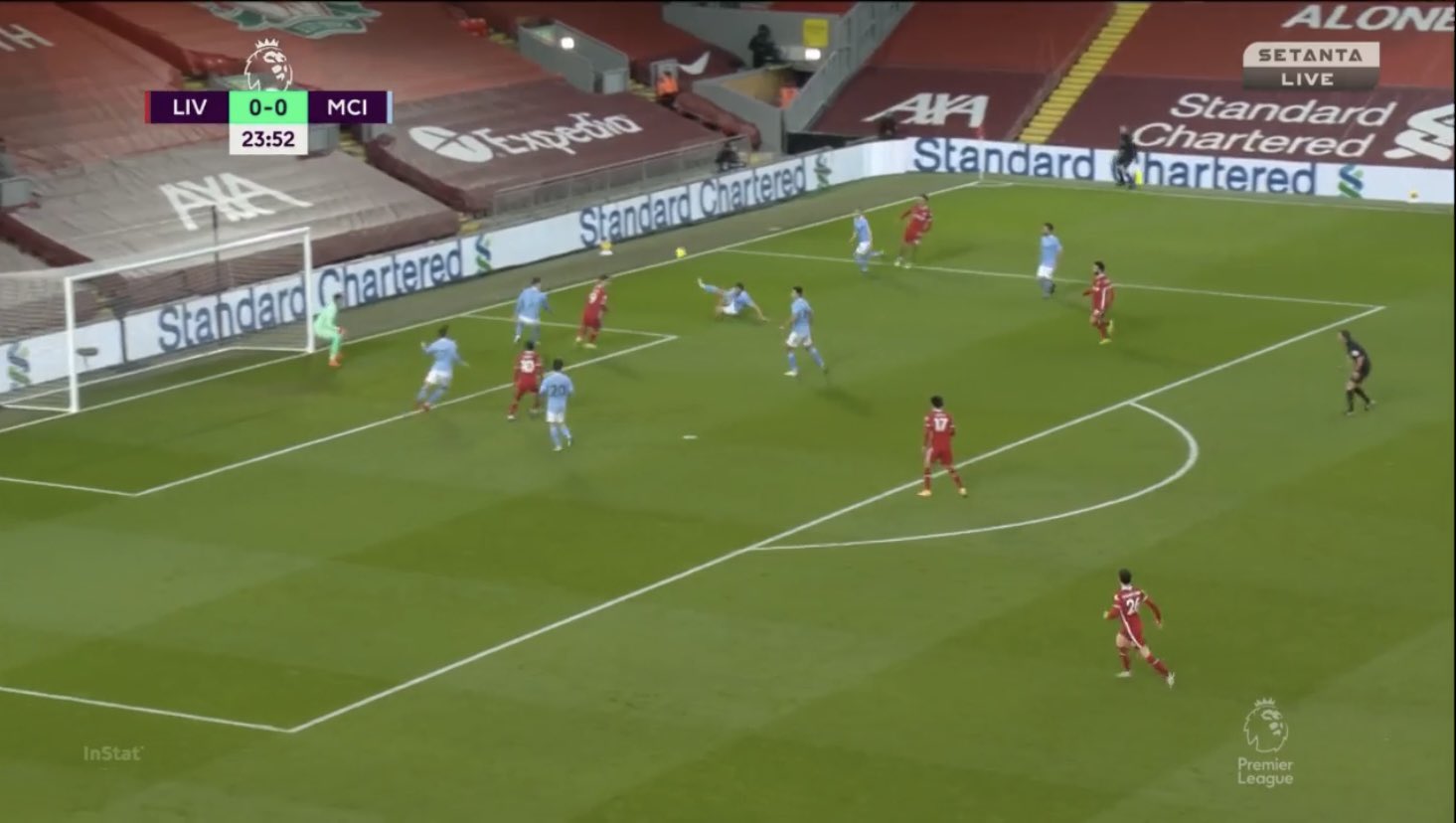 City's set up had left Alexander-Arnold free. Sterling was playing way too far up the pitch to mark him and despite Gundogan playing in a left 8 role he was more often than not dealing with the threat centrally. When Henderson plays the pass we can see their postions...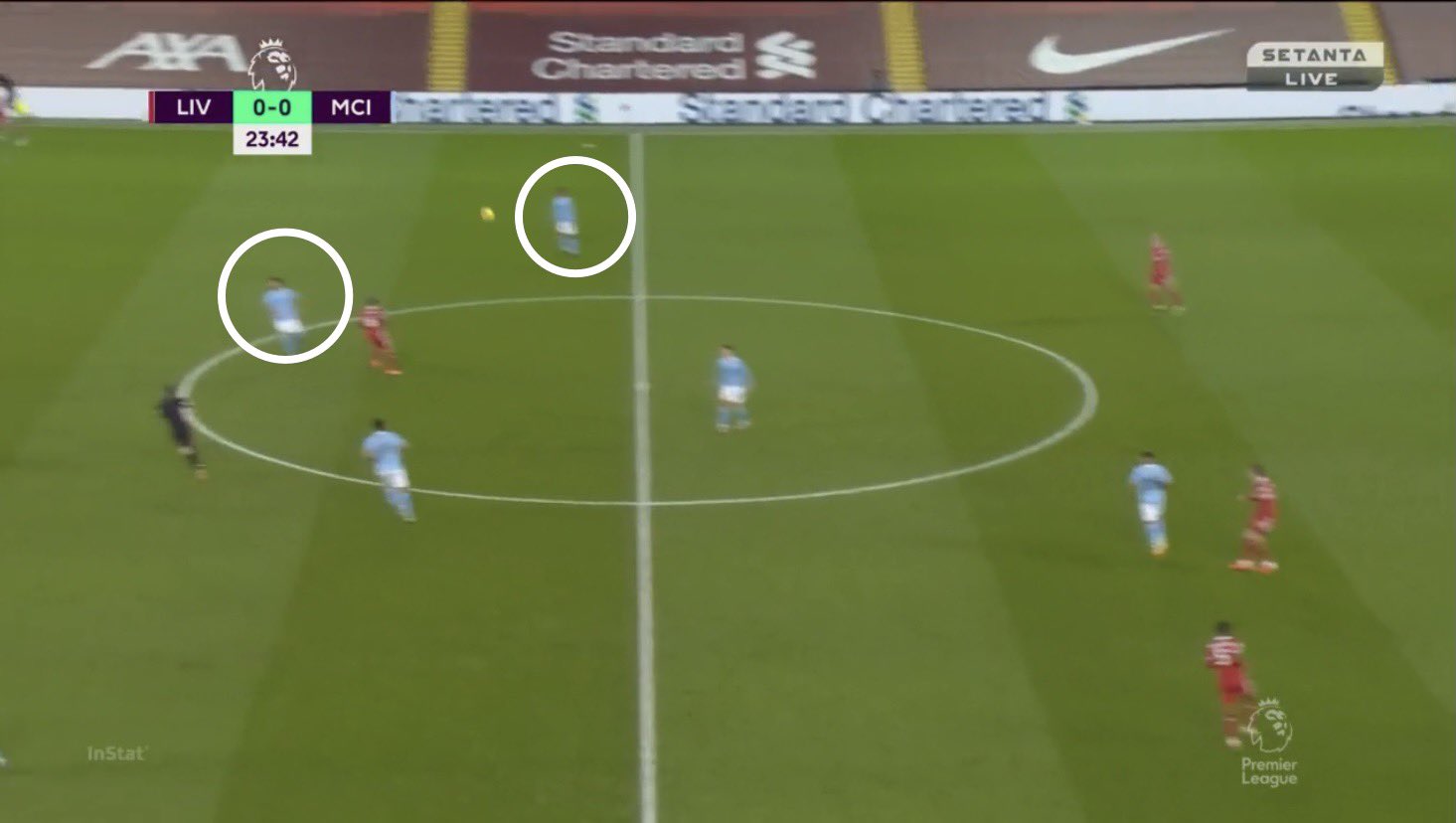 Another example came in the 32nd minute. Again Henderson switches play to Alexander-Arnold. Sterling is well ahead of him as part of the high press. Gundogan is central and can't get to Alexander-Arnold who this time opts for a cross from deep which Stones head behind...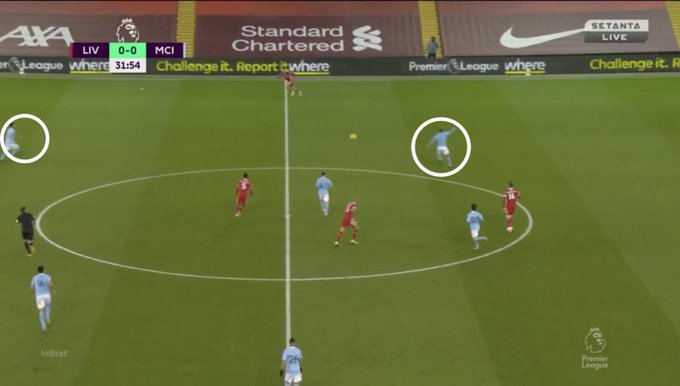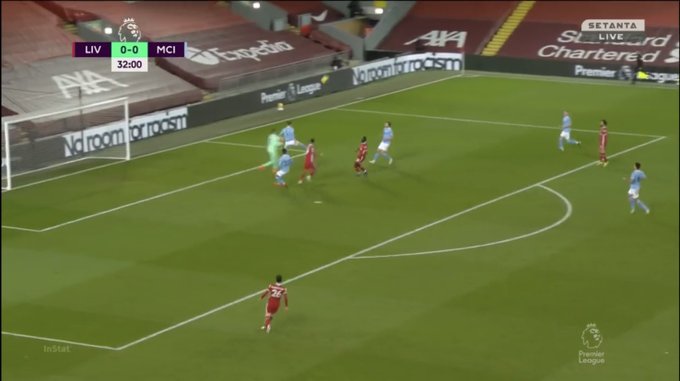 The signs were there as I pointed out during the match...

If we give the full backs this amount of space they'll make it count eventually #mcfc #LIVMCI

— Man City Tactics (@city_tactics) February 7, 2021


At half time Pep changed it. The wingers dropped deeper to form a 4 across midfield with Gundogan sat in next to Rodri. Bernardo was pushed up alongside Foden...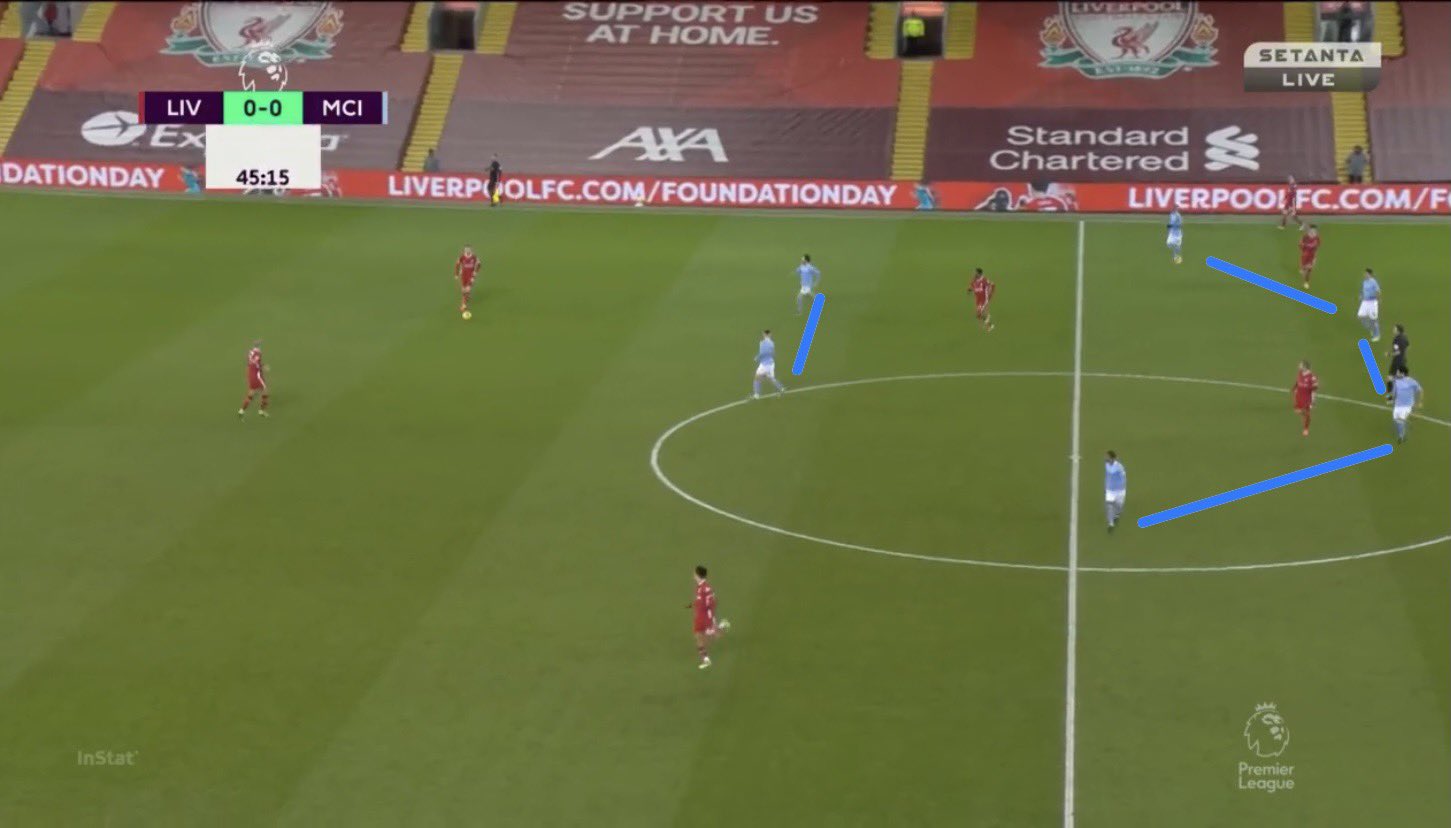 What this did was allow Sterling and Mahrez to get much closer to the Liverpool full backs. It also meant that Cancelo could become a conventional full back and Zinchenko was no longer part of a back 3 in possession. Again giving City's more bodies to deal with the threat from wide.

As a result we saw far more situations like this in the second half with Zinchenko and Sterling up close to Salah and Alexander-Arnold...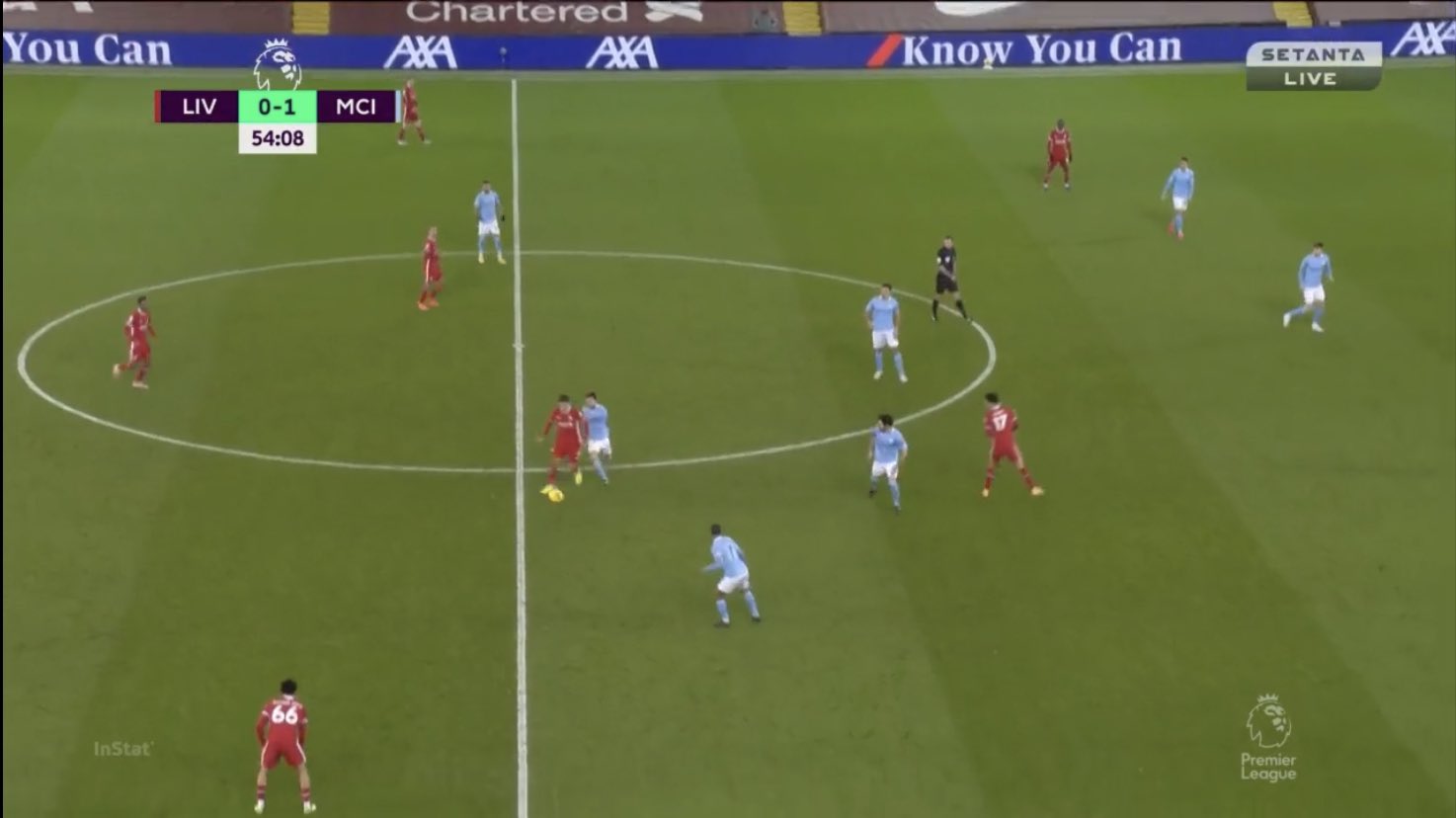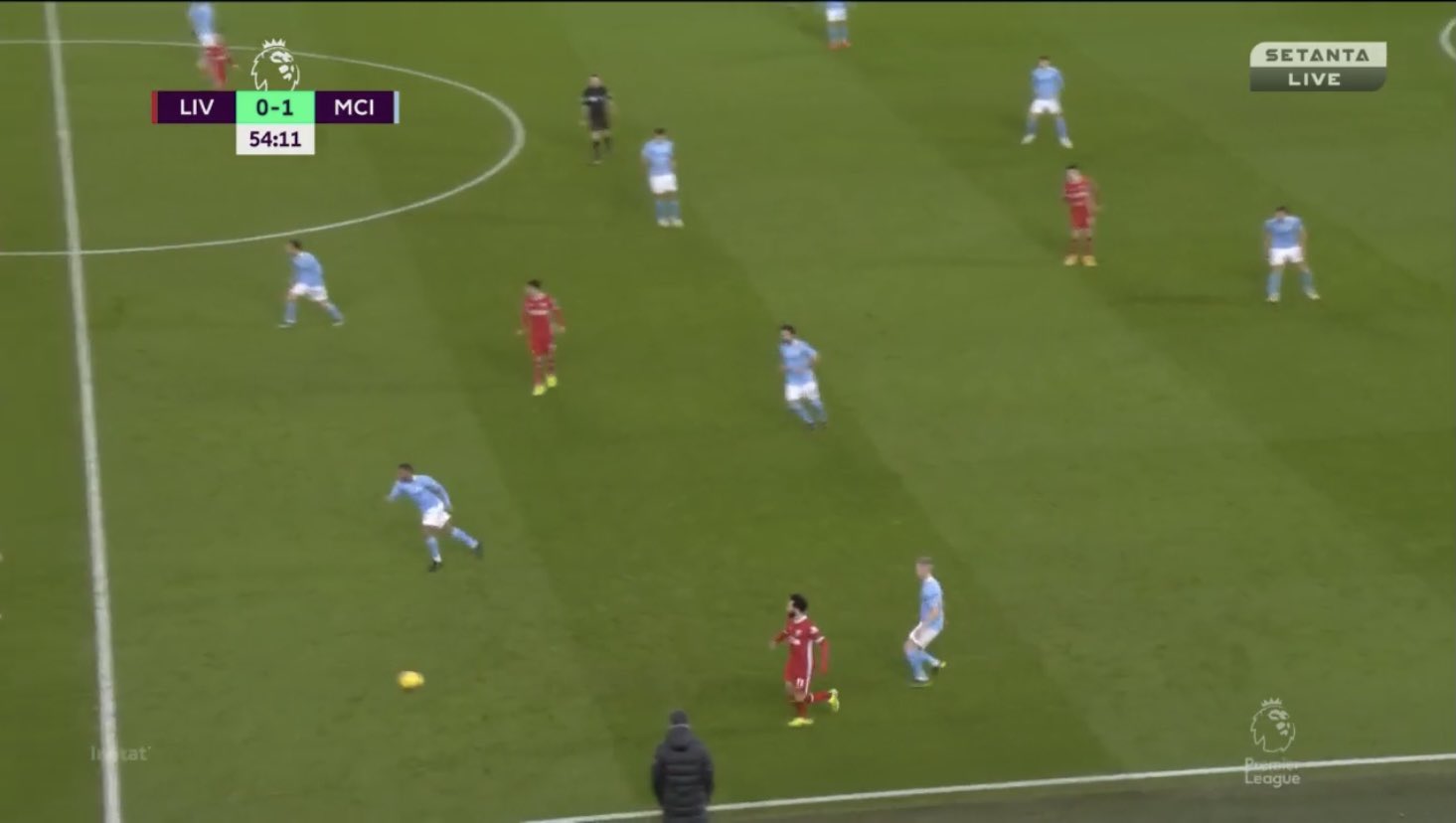 City benefitted from Bernardo's industry up front creating more spaces for Sterling and Foden to weave their magic - but that analysis is for another day. For now, all credit to Pep who saw Liverpool's main threat in the 1st half and nullified it with a change of shape.

For more insight like this, don't forget to follow the amazing Man City Tactics on Twitter!



---
---